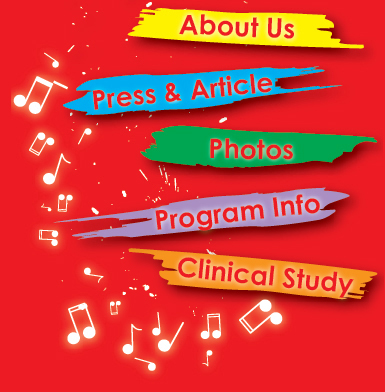 Mission Statement
To spread a proven therapeutical method through art and music benefitting children and adults.



Paint the Music Now

is changing lives one stroke at a time.

Color for the Eyes and Music for the Soul

For more information please contact us.
Website: www.paintthemusicnow.com
E-mail: paintthemusic@gmail.com

Founder and Artistic Director: Jacqueline Nilsen

Paint, music and dance...
Allow your child to enjoy art with no boundaries!
The power of art and music brings joy to one's soul, resulting in a therapeutic outlet. While our course is tailored for any child, it is especially effective and enjoyed by children diagnosed with autism.
Paint the Music Now. We speak ART to your mind and soul...Over the past years, we've learned that to create great art, you need to be in the zone. Paint the Music Now blends art and music transforming a clinically proven therapeutic method bringing color to your eyes and music to your soul.

About Jacqueline Nilsen
Founder and Artistic Director of Paint the Music Now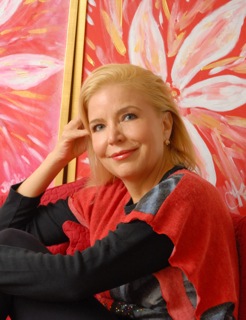 Jacqueline Nilsen
Founder and Artistic Director of Paint the Music Now
Paint the Music Now
The Power of Music brings joy to one's soul
Born in Colombia, South America, Jacqueline studied as a makeup artist for television and theater at Joan Price Face Place in London, England. Jacqueline was an apprentice to many of the London Musicals including Cats, Phantom of the Opera, and Starlight Express. Jacqueline developed her own all natural skin care line 1984 that sold in Bloomingdales in New York. Spending much of her professional adult life in the United States, Jacqueline's most rewarding job was as a publicist for the late Marvin Posey, where she learned the concept of performance art.

Moving with her family to Hong Kong in 2008, Jacqueline became involved with fund raising events for her son's school. As a special activity for children at school, Jacqueline organized an art activity for children modeled after Marvin Posey's technique. Through this it was discovered that some of the most talented children were also diagnosed with autism.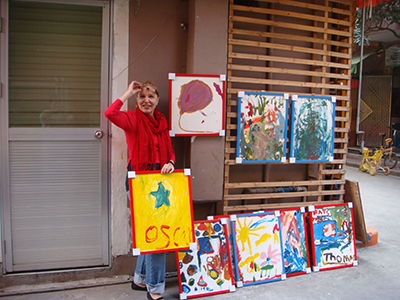 Jacqueline developed

Paint the Music Now

in 2009. In the summer of 2011, Jacqueline presented her method to Autism Speaks in the USA. Since they were also curious on the impact of music and art, they suggested she conduct a formal study.

Paint the Music Now

and The Children's Institute of Hong Kong have recently completed the world's first study of how painting to music can help autistic children improve their social skills.

Jacqueline hopes their first formal study of the teaching method will lead to its introduction to other parts of the world. In July of 2017, Jacqueline and her family relocated back to the USA. Jacqueline plans to certify other artists so they can teach the therapeutic method of

Paint the Music Now

worldwide.
Color for your eyes music for the soul
Art without boundaries!



About Marvin Posey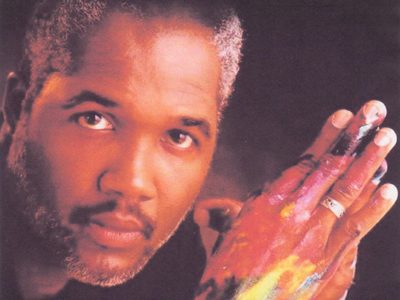 Marvin Posey (1964-2003)
Performing Artist
"I paint... color for the eye, music for the soul"

Once upon a time, there was an artist called Marvin Posey. Marvin innovated painting to music. He was a performing artist.

Marvin was the entertainer on canvas, but also on stage. Marvin found that his sense of rhythm allowed him to paint in concert with the music. He sought out musicians who were willing to share their "gigs" with him. He would provide the painting and they would provide the music. This turned out to be a reward for both musicians and painter alike. His paintings often sold that same night.

He has painted to the performance of many famous musicians including The Yellow Jackets Jazz Band, Maria Howell, Bond, Chicago, and many more. A few people who have purchased his art include NFL player Eddie George, Maya Angelou, Louise Mandrel, and Morgan Freeman to mention a few.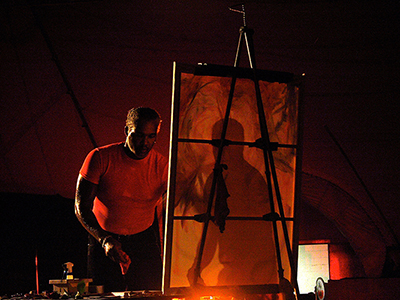 Marvin grew as a renowned artist, he was known worldwide. Marvin "Chico" Posey died in 2003 of a massive heart attack following an art show in Atlanta. He was 37 years old.
Today his art is highly collected and sells for thousands of dollars. His work has been exhibited in many major metropolitan areas including New York, New Orleans, Memphis, Nashville, Atlanta, Minneapolis and San Francisco.

Marvin's greatest wish was to leave a legacy full of color for the eyes and music for the soul. Indeed he has as his gift is now being passed on to children. Jacqueline Nilsen was Marvin's publicist during the highlight and rise to stardom of his fabulous career. Inspired by Posey's dream, Jacqueline created Paint the Music Now to continue Marvin's legacy.

Please read more about Marvin Posey on the link below.
www.quincey.com/marvin_posey_jr.htm